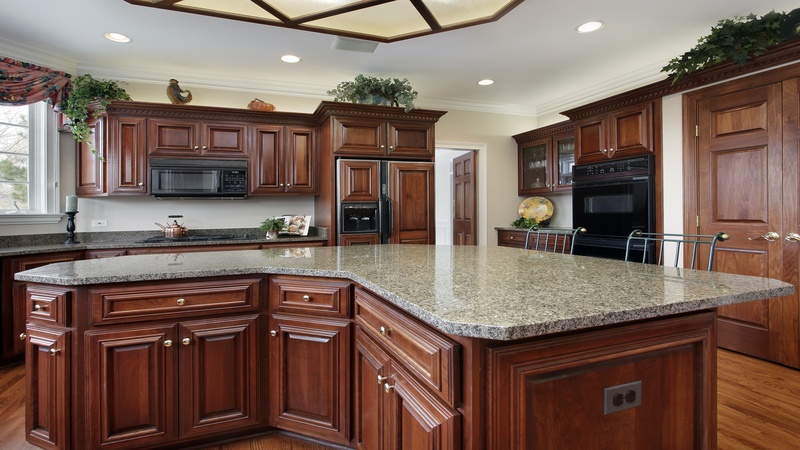 Kansas City is a great place to buy your first home; the median home price here is 26% lower than the national average, making buying a home within reach. With a modest investment, you can easily remodel an older home to suit your tastes and style.
The Kitchen and Bathroom
The two rooms nearly every home buyer wants to update and remodel are the bathroom and kitchen. While most rooms can be updated with a fresh coat of paint and new window treatments, the kitchen and bathroom need much more attention.
Updating the kitchen and bathroom with new appliances, plumbing fixtures, flooring, and countertops is a big job. The countertops in both rooms are an obvious focal point; modern kitchen countertops in Kansas City, MO can make the biggest difference when it comes to customizing your new home. You need to get rid of the old-fashioned Formica countertops for something clean, modern and eye-catching.
Natural Stone Countertops and Floors
It may seem out of reach, but a granite countertop and natural stone tile floors are more affordable than you might think. It's an investment and that means, it adds a significant amount of value to your home. Not only that, a granite or marble countertop easy to clean, durable and absolutely beautiful. Each stone is unique and will provide your kitchen and bathroom with a timeless sense of beauty.
Since 2005, Gaumats International, LLC has provided beautiful natural stone tiles and modern kitchen countertops to Kansas City, MO, homeowners.
Please follow and like us: